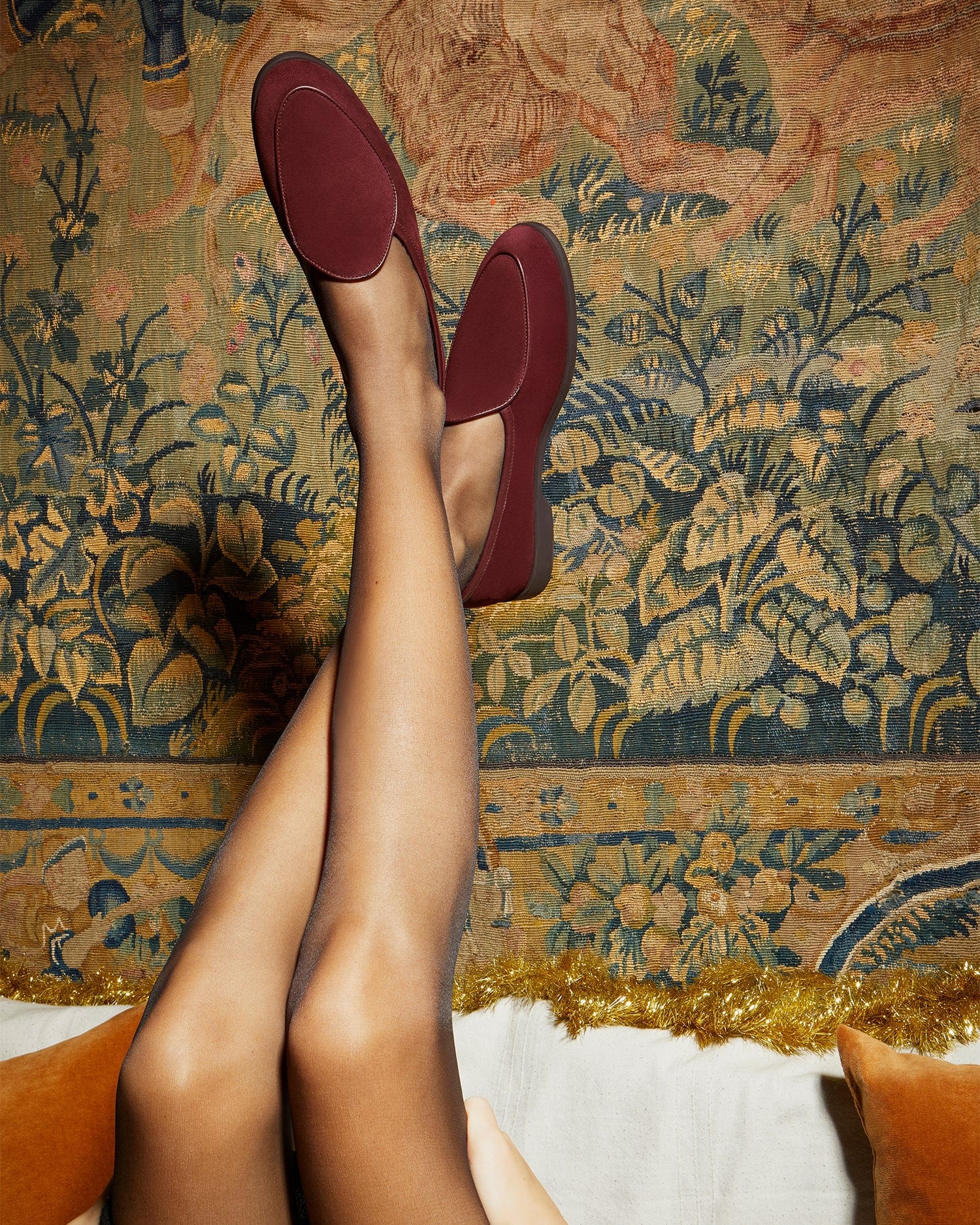 Seasonal Sophistication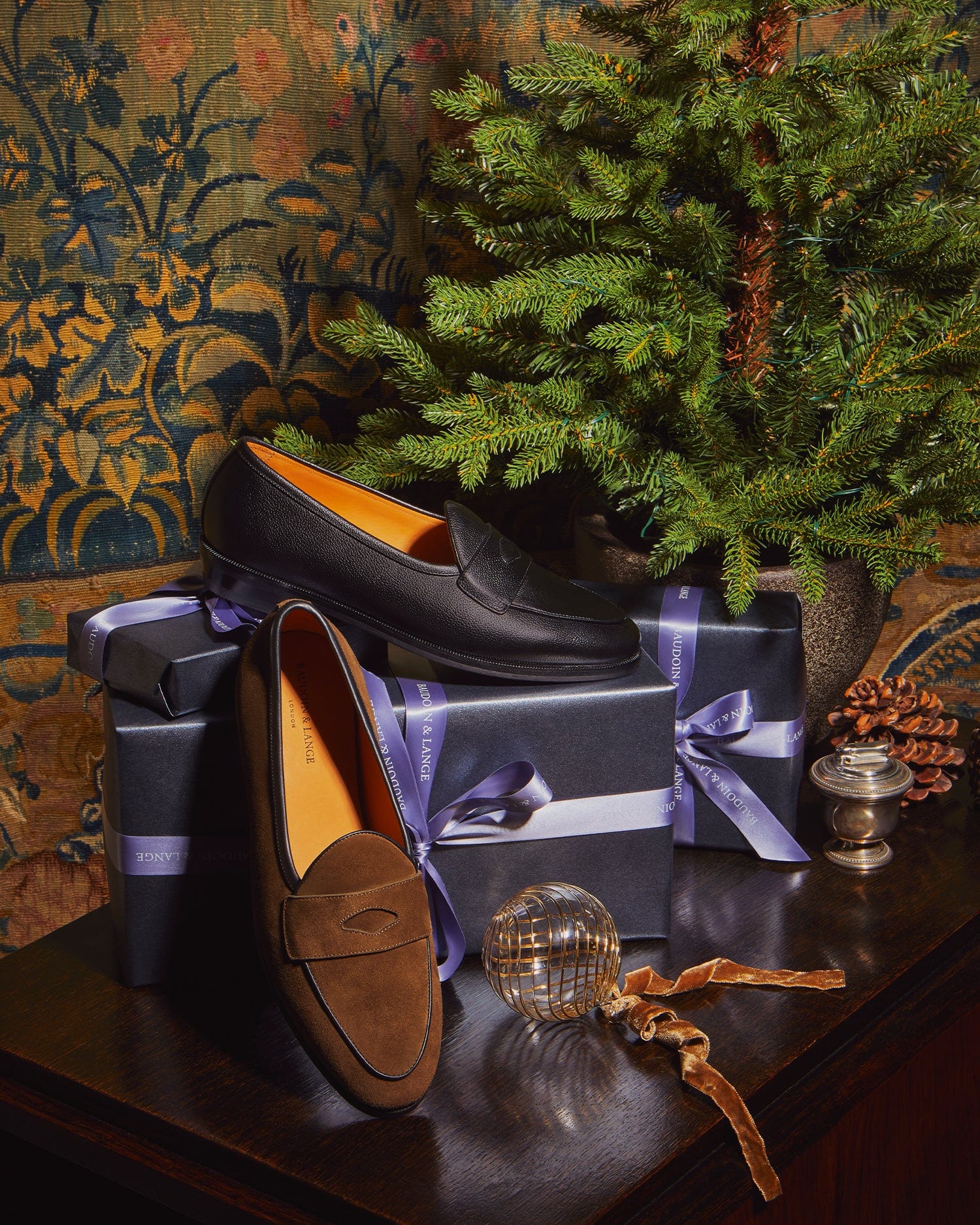 Custom Elegance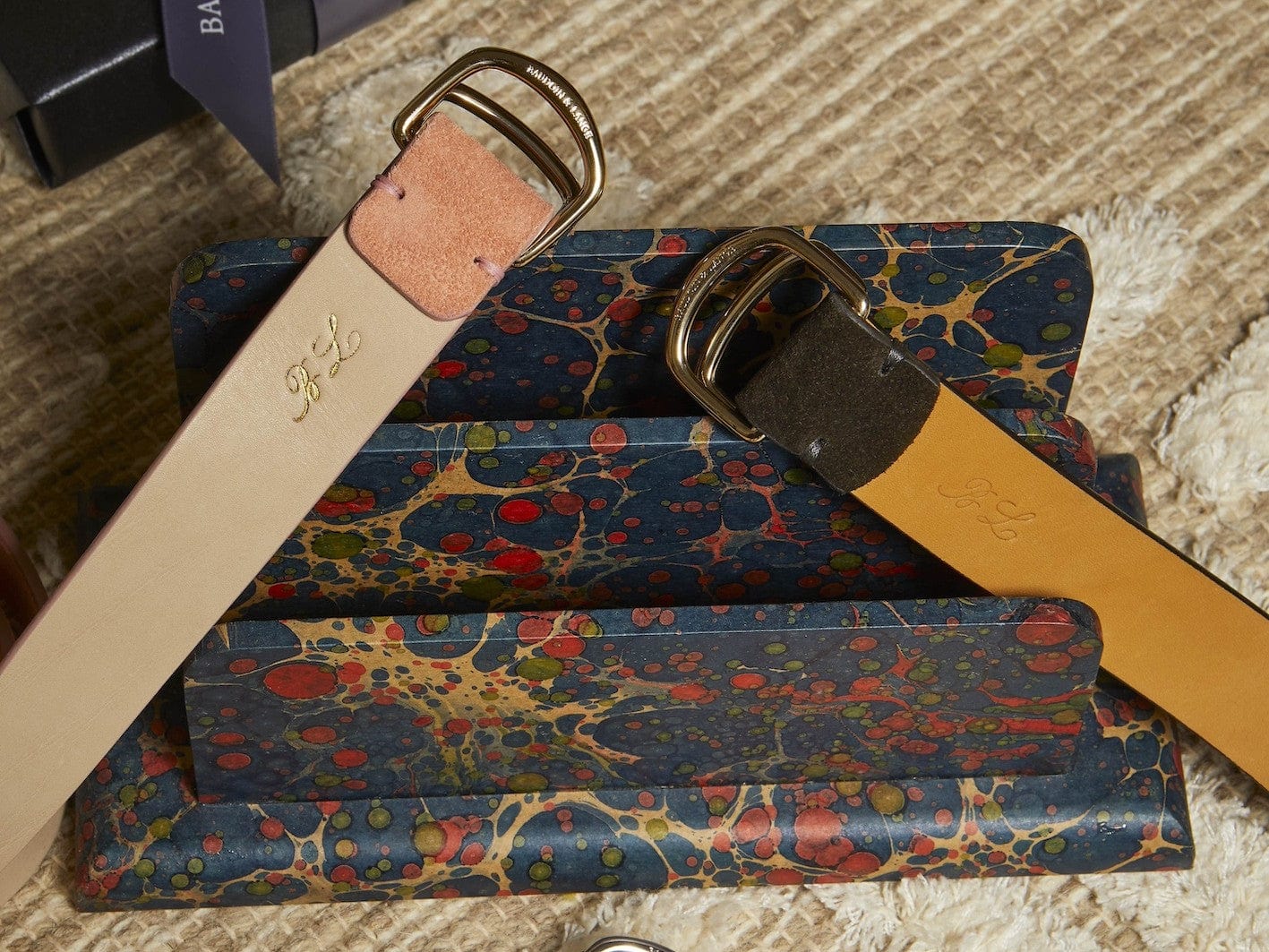 Discover our unique personalisation
The Art of Personalisation
Offering complimentary hand embossed initials on our Stride Loafers & Belt collection, across Men and Women.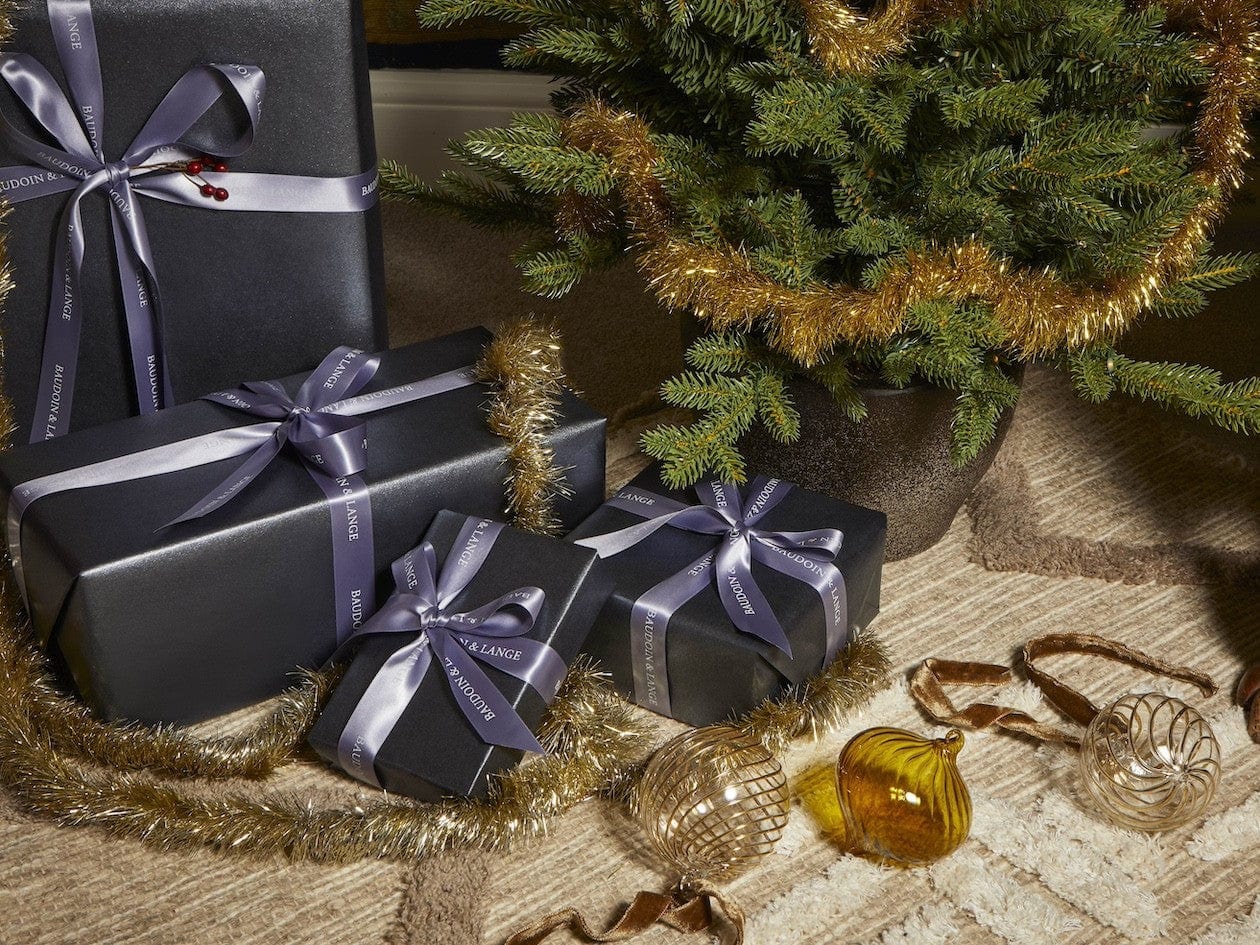 Discover our custom-made gift wrap
The Art of Gifting
Offering complimentary gift wrapping service on all orders, carefully packaged in gunmetal custom-made wrapping paper and silver satin ribbon. Complimentary gift wrapping offered at checkout.
Experience comfort & unparalleled style
Women's Shearling Loafers
Discover Baudoin & Lange's Women's Shearling Stride Collection: A harmonious blend of artisan craftsmanship, luxurious Italian suede, and sumptuous shearling lining, designed for the discerning woman seeking elegance, warmth, and unparalleled comfort in every step.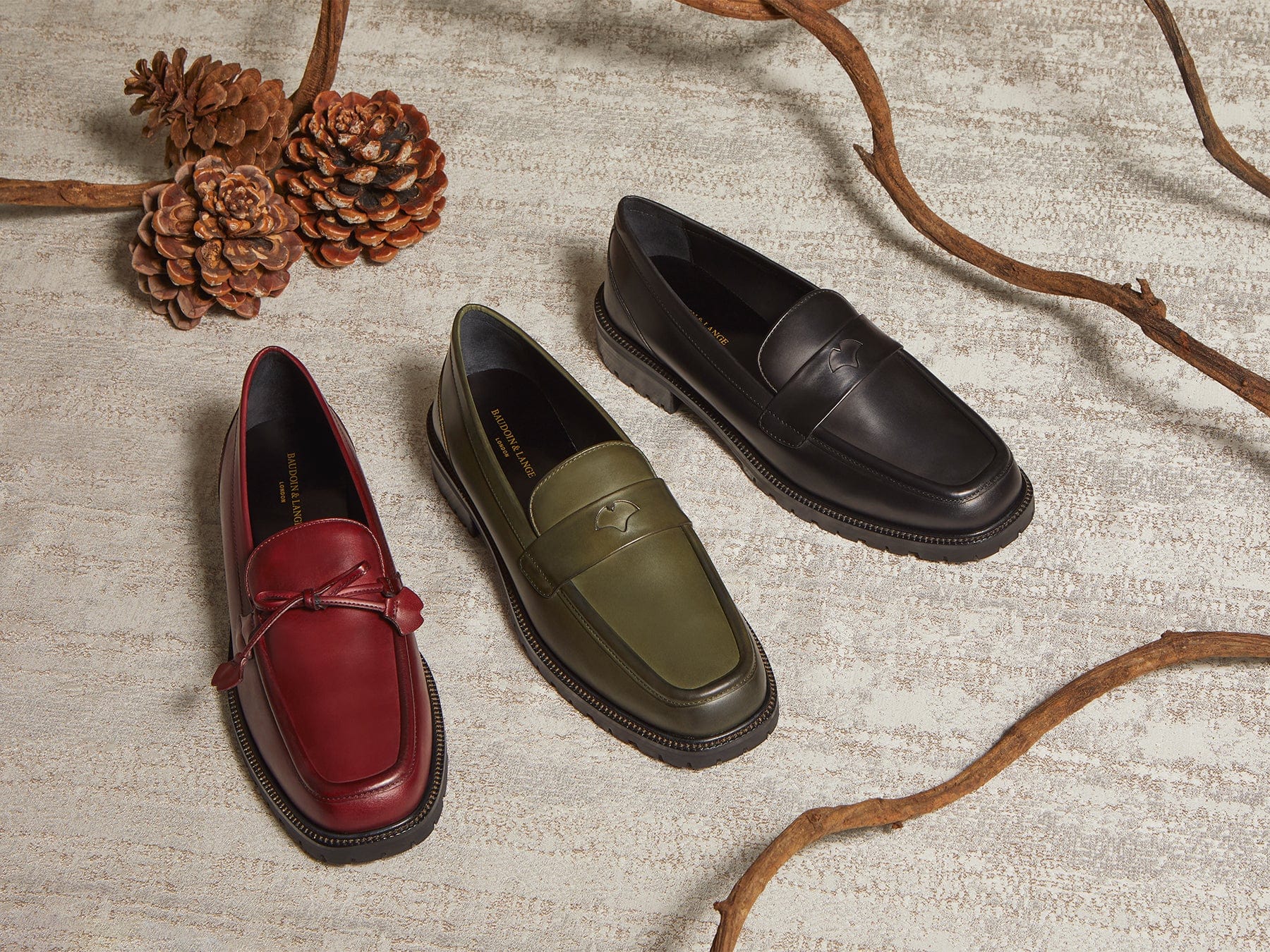 THE ART OF TIMELESS FOOTWEAR
Bestsellers for her
Unexpected moments captured. A curated selection of modern loafers & shoes, style and elegance in any setting. Discover our bestsellers for her.
Discover the full collection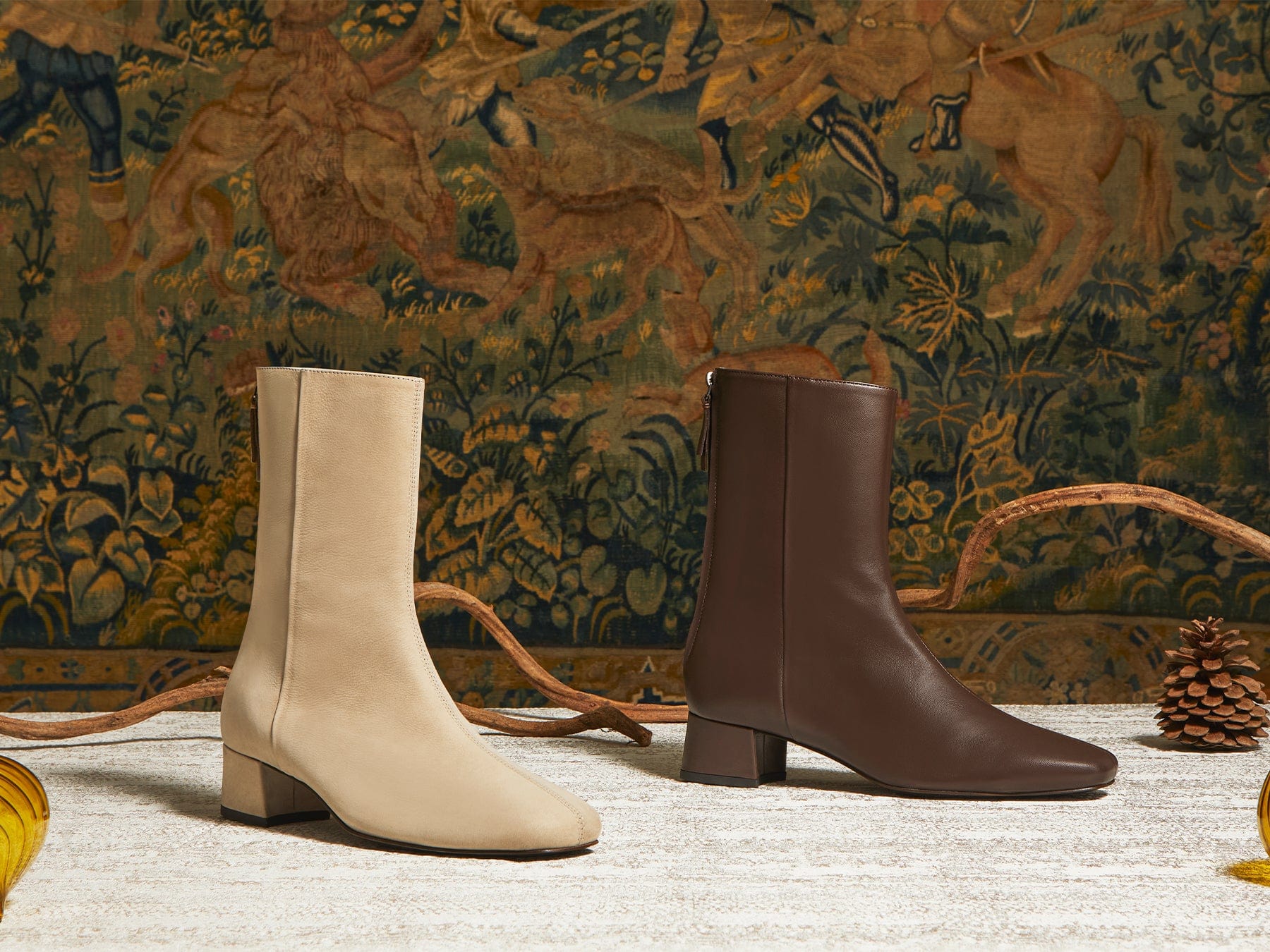 Timeless Elegance
Women's Boots
Experience the epitome of luxury with our Classic Boots for women. Meticulously crafted in extraordinarily butter soft leathers, these timeless classics redefine elegance and comfort. Slip into our boots and step confidently into a world where sophistication meets indulgent comfort. Discover the ultimate expression of refinement in every step you take.
Winter Comfort, Elevated
Ginkgo Loafers
The pinnacle of style for the contemporary gentleman. Expertly handcrafted in the finest suede or calfskin, enhanced for wetter conditions with an injected rubber sole. Dive into a fusion of unbeatable comfort and distinguished style.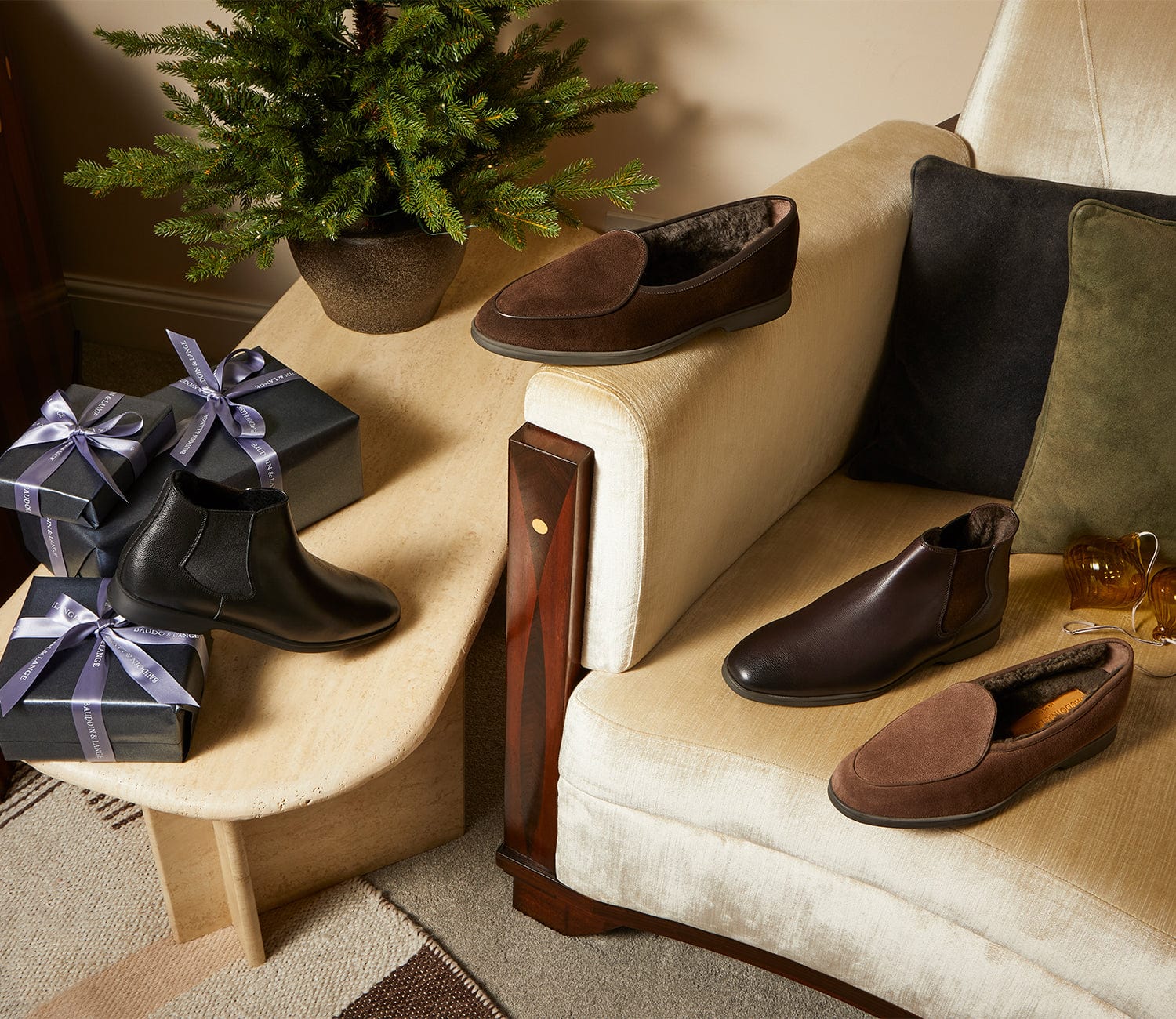 TOP RATED CLASSICS
Bestsellers for him
Handcrafted with exceptional attention to detail, discover our bestsellers.
Discover the full collection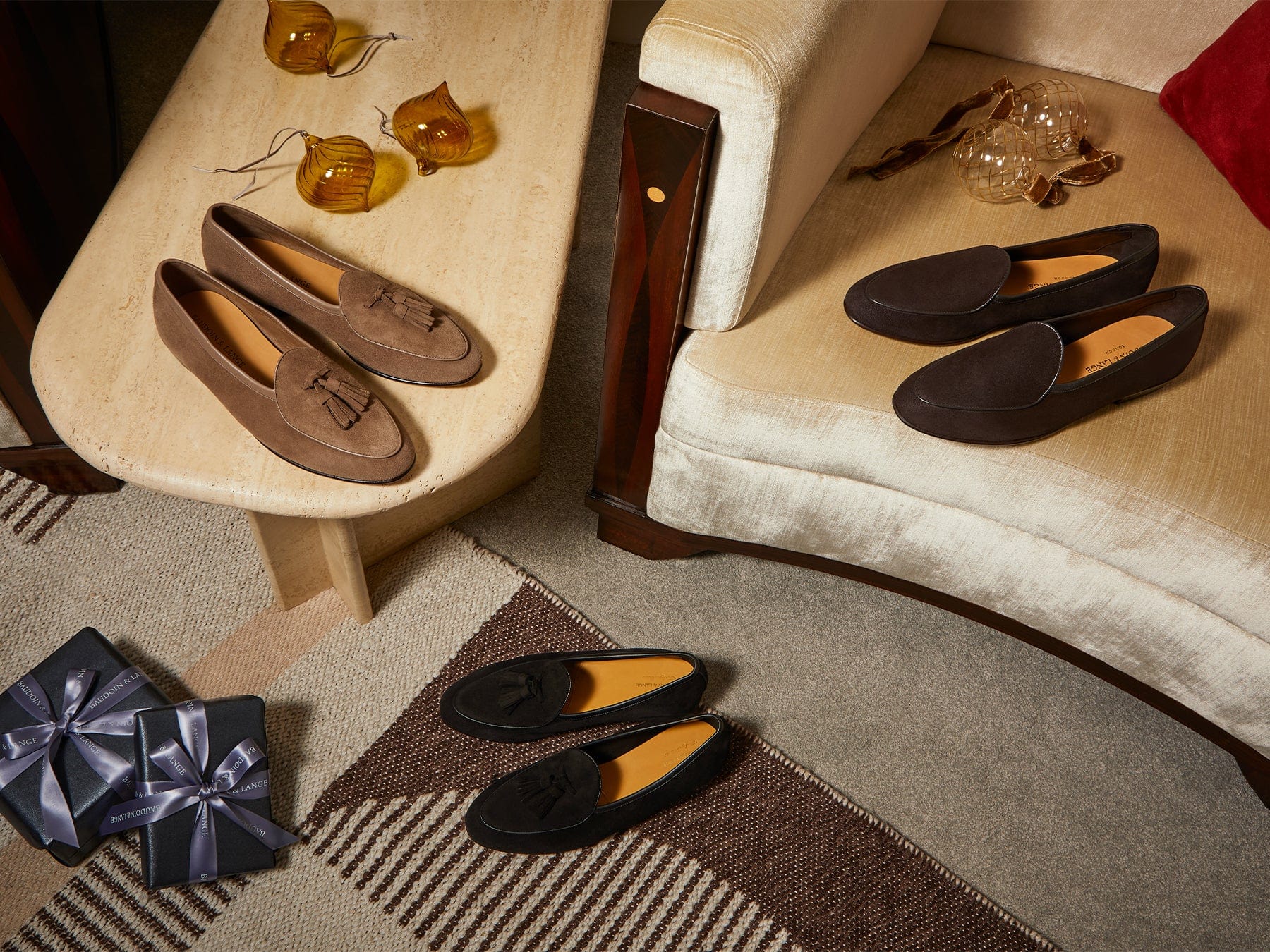 Elevating everyday elegance
The Iconic Sagan Classic Loafers
Handcrafted with exceptional attention to detail, our Sagan Classic loafer embodies timeless elegance and unparalleled comfort. Discover why the Sagan Classic is a beloved staple in men's footwear.
HIGHLY COMMENDED
"The best belgian-style loafers I have ever worn"
HIGHLY COMMENDED
"To take you from the boardroom to the ballroom"
HIGHLY COMMENDED
"Impeccable quality, the shoes that you won't want to take off"
HIGHLY COMMENDED
"These [loafers] from Baudoin & Lange are truly the Rolls-Royce of shoes in terms of comfort and style"
HIGHLY COMMENDED
"Ridiculously comfortable and, easily adaptable into your wardrobe"
HIGHLY COMMENDED
"Given the Sagan shoe cult status"
HIGHLY COMMENDED
"To take you from the boardroom, to the ballroom"
HIGHLY COMMENDED
"Extremely chic and very comfortable, slip into [these loafers]"
HIGHLY COMMENDED
"Loafers that wrap around your feet like a glove, using traditional shoemaking methods and modern technology"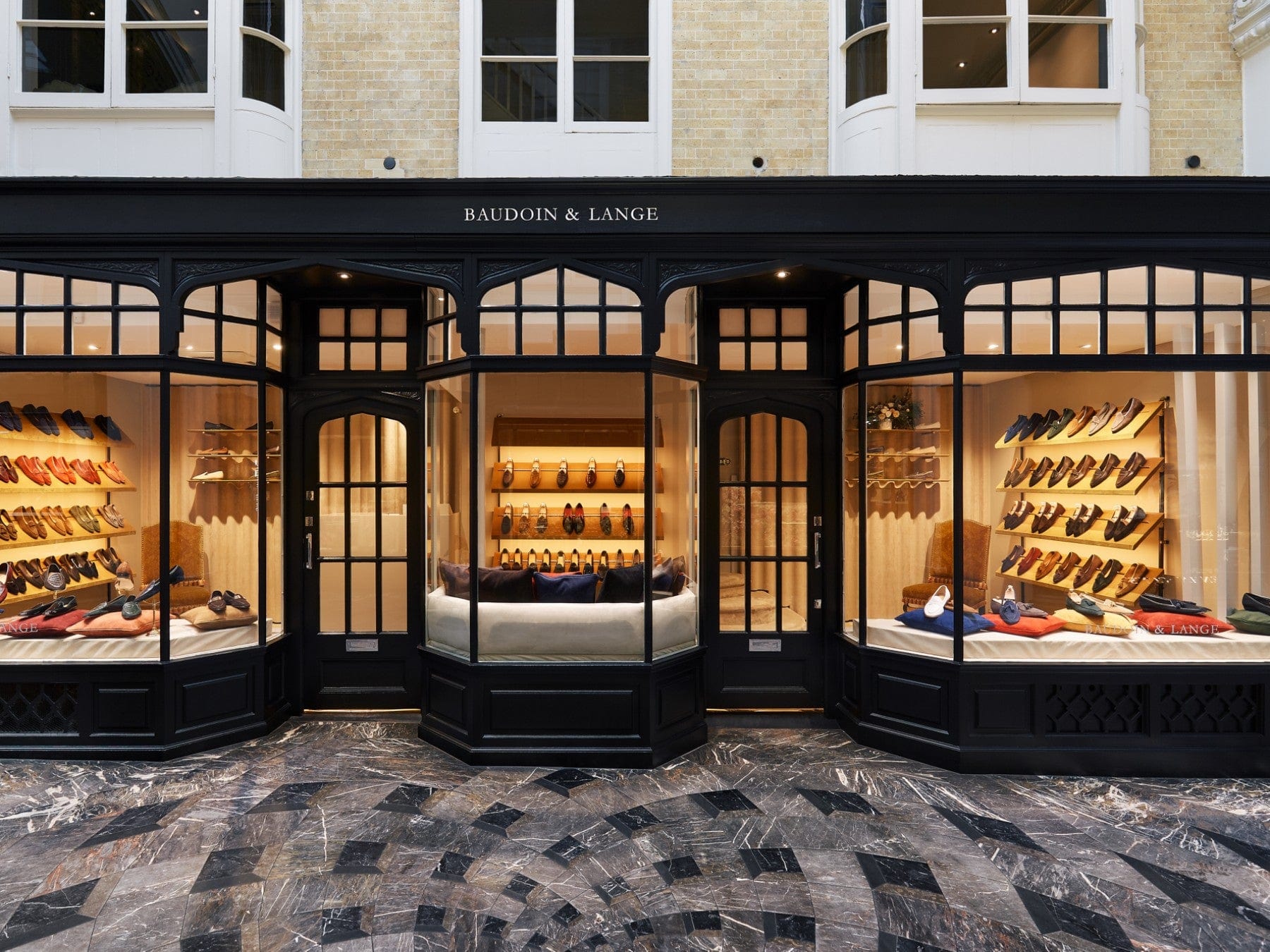 Craftsmanship, Personalisation & Quintessential Style
Experience the World of Baudoin & Lange
Explore our unique art of personalisation concept. Infused in craftsmanship and quintessential style, our boutiques provide an experience to your senses. Dive into Baudoin & Lange's world of iconic loafers and shoes, with the finest leathers and suedes.