For brides, grooms and guests alike, Baudoin & Lange's luxurious loafers make dressing for a wedding a walk in the park.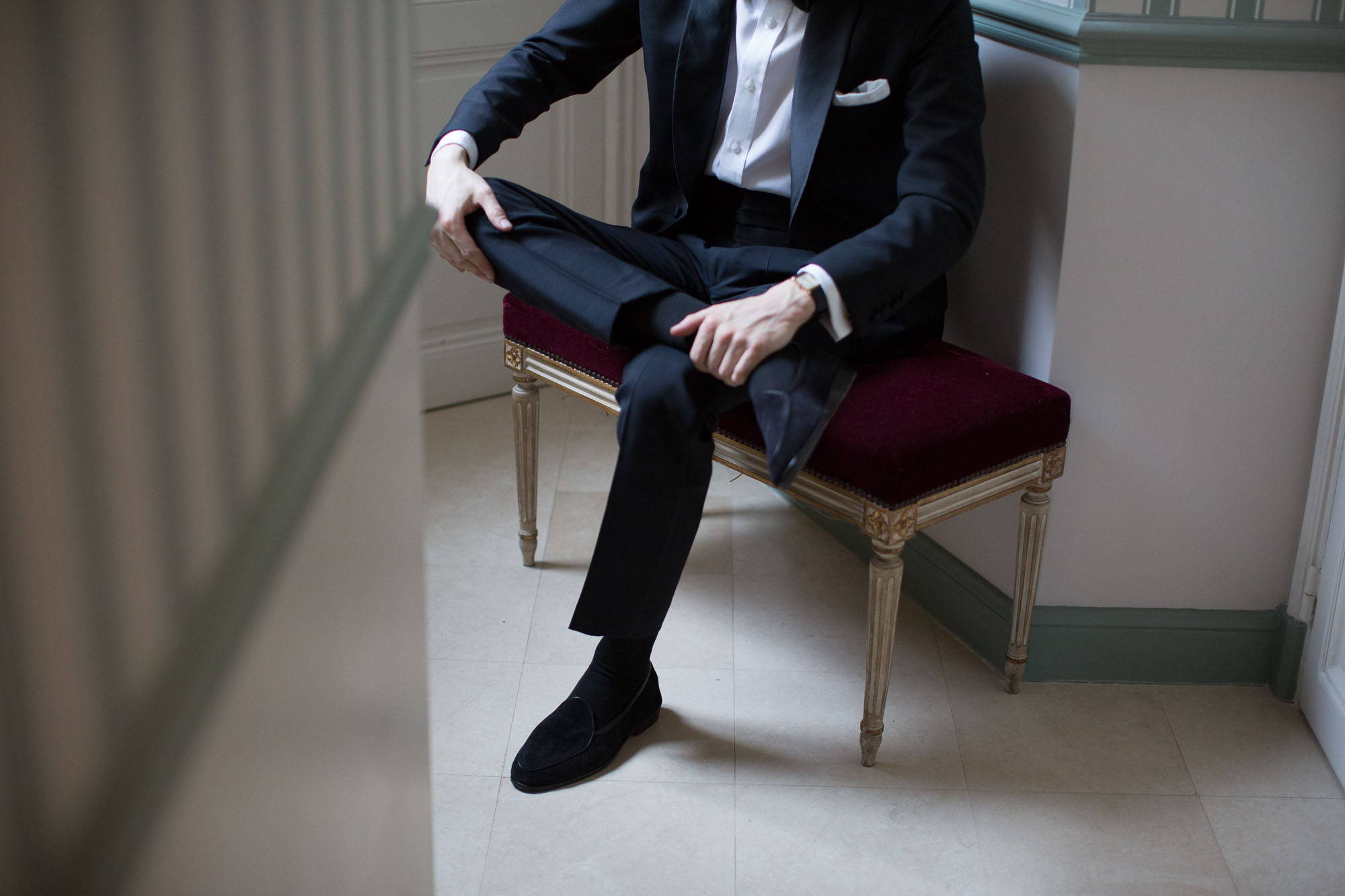 Whether you're the bride, groom, groomsman or a guest, striking a balance between comfort and elegance is perhaps the greatest challenge of dressing for weddings. All too often, formal lace-ups look clunky and are to stiff to wear all day long, while the prospect of spending the big day in heels is positively painful.
A sophisticated pair of unlined loafers is the perfect solution, and whether you're in search of something timeless or contemporary, our family of Sagan loafers is designed to help you find your perfect match for the wedding season and beyond.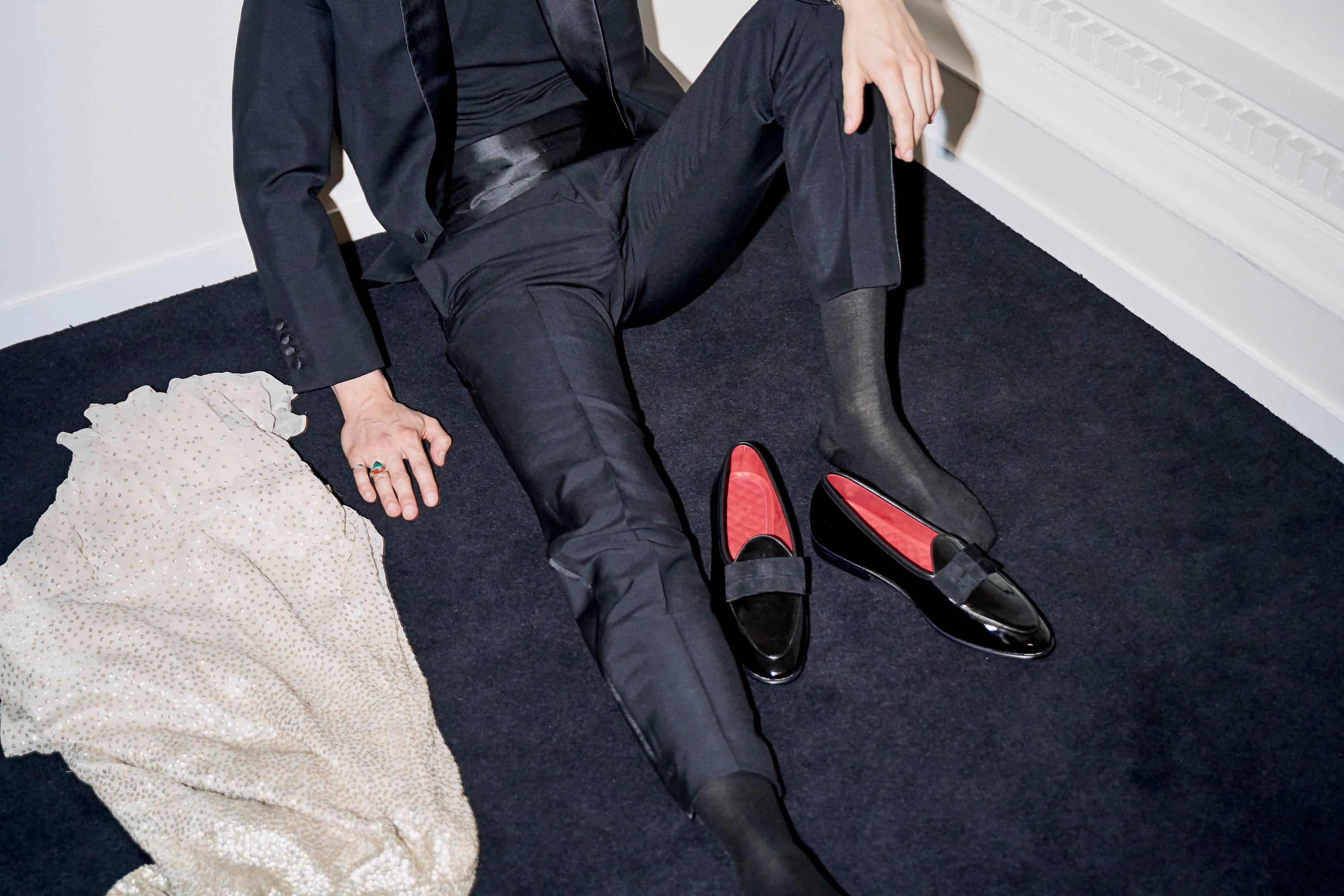 For men, muted colours look best with sharp suiting, perhaps Dark Brown or Midnight Navy suede in our classic Sagan loafers. Our Tan or Greige suede Sagan loafers are perfect for pale suits, like beige or cream linen. If you'd prefer a smooth, polished leather option to suede, our Grand Sagan loafers are certainly groom-worthy with their beautiful finishing and composed silhouette. Either our Dark Brown or Oxblood Noble Calf designs will cut a dash. Keen dancers should consider swapping into a pair of sporty Sagan Stride loafers after the ceremony, too.
For ladies, the soft neutrals and pastel tones in our Sagan Classic loafer collection are perfect to pair with summer dresses, tailoring and jumpsuits. You might also like to try our new woven leather Sagan loafers in soft white leather, especially if you're going for a traditional bridal look. If, in contrast to a white wedding, the dress code calls for Black Tie, look no further than our evening wear collection. Try a pair of our Opera Bow Sagan's or the Sagan Classic Bow in Midnight Navy velvet for something playful, yet polished.
Of course, good style doesn't end at the wedding. Pulling together a honeymoon wardrobe is a pleasure all of its own – and the perfect excuse to treat yourself to a new pair of shoes or two. Keep in mind that our aforementioned Sagan Stride rubber soled loafers are made for elegant men and women on the move. Their comfortable rubber soles are sporty, practical and yet still refined. Whether Blanc white deerskin or Nuage nude suede, there's a colour in the Stride loafer collection with your name on it.