What you see here is not our logo, but the mark of a maker, a tactile sign of recognition of the values that bind us together.
A signature in brass. Rather than advertise to the world, it signals only to those who know. It designates a circle for all who appreciate finesse, and from the moment you cherish your first pair of Baudoin & Lange shoes, you become a member.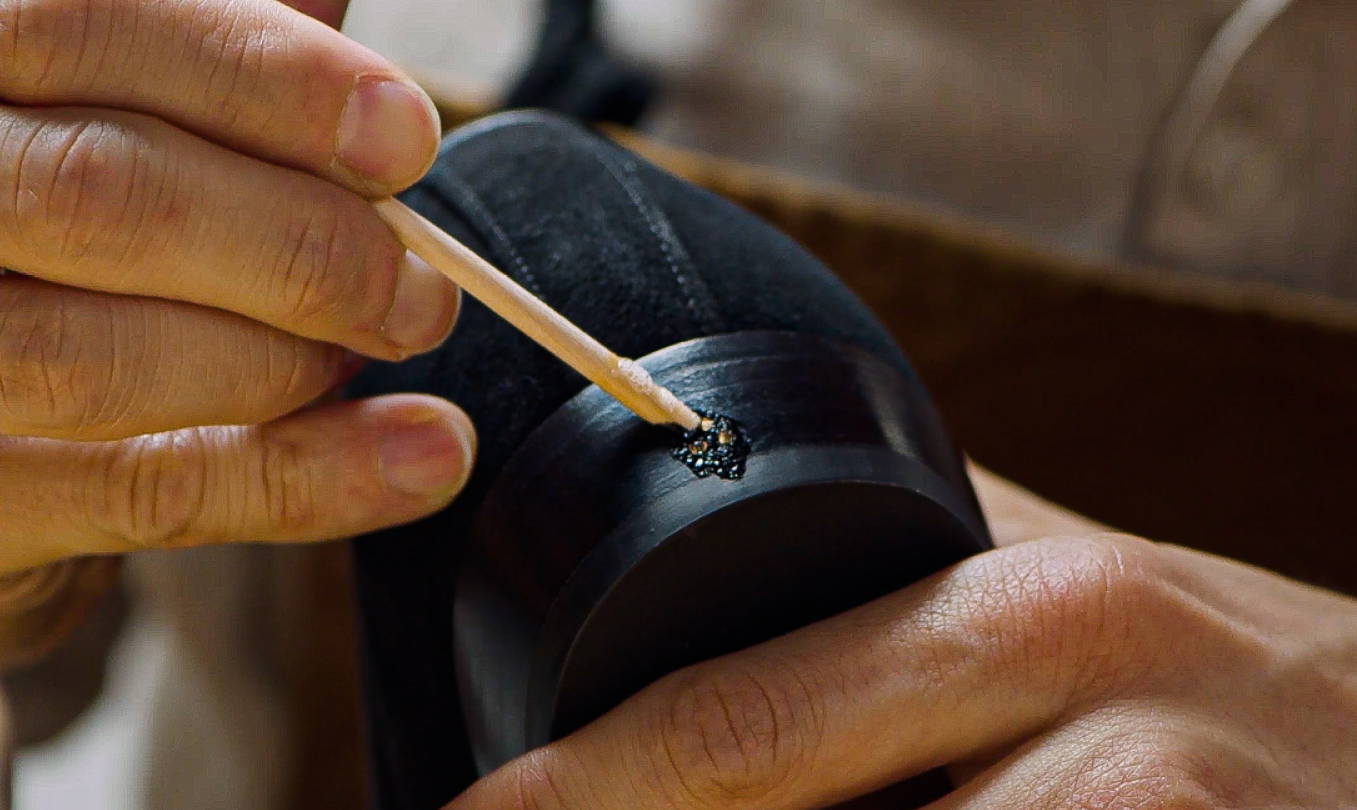 It all goes back to our origins in bespoke shoemaking. Baudoin, half of the brand's eponym, trained as a bespoke shoemaker, and its values run through the Baudoin & Lange DNA. In bespoke, the design, perfect fit and quality of the shoe speak for themselves. Brass pins have been traditionally used to sign a sole — with the client's initials — always underfoot, invisible to onlookers.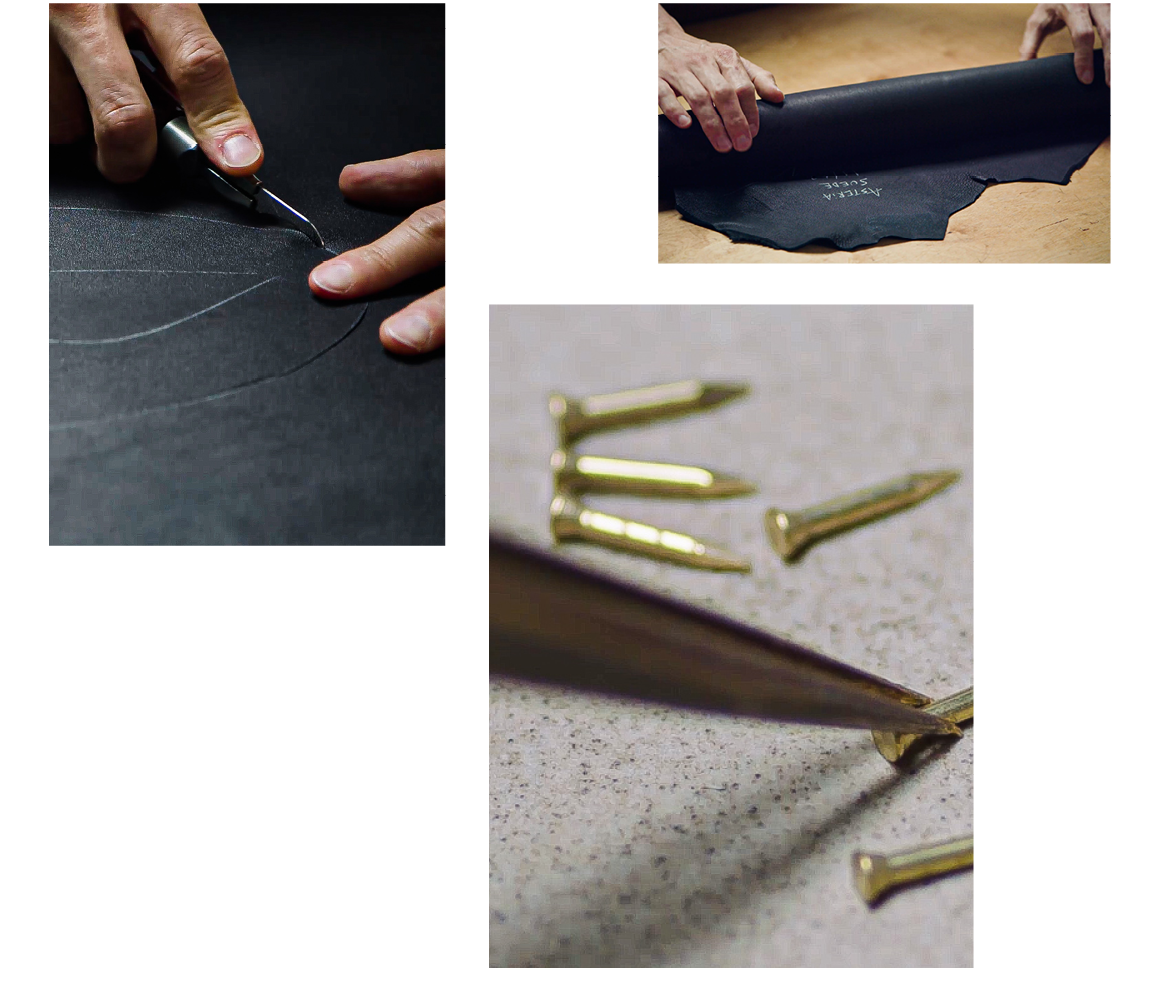 For the Sagan loafer's signature, we turned to time-honoured bespoke techniques. With thousands of trials to reach perfection, and with a jeweller's precision, three bespoke-made brass pins undergo over 30 exacting steps, ending with being set into narrow stacks of leather, on the heel of every Sagan loafer, which is then expertly buffed, coloured, and polished.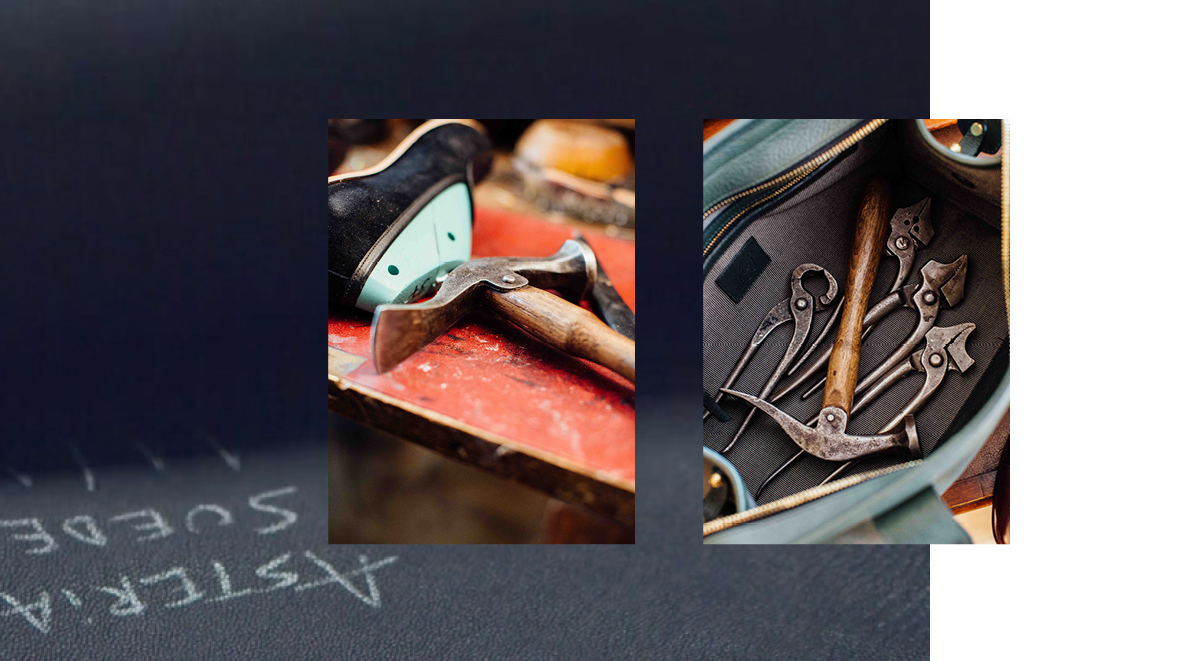 The resulting Triune symbolises Baudoin & Lange's deep and ongoing connection to tradition. They are our homage to excellence in all its forms and a sign of recognition for a true Baudoin & Lange creation.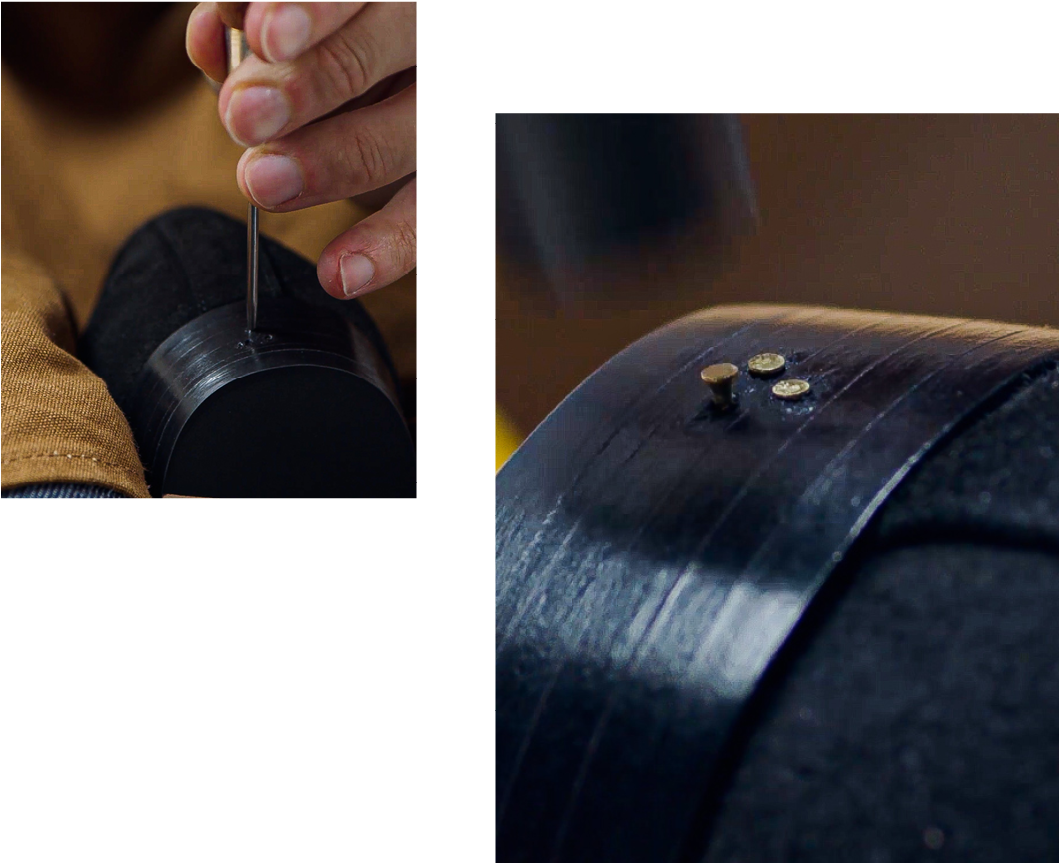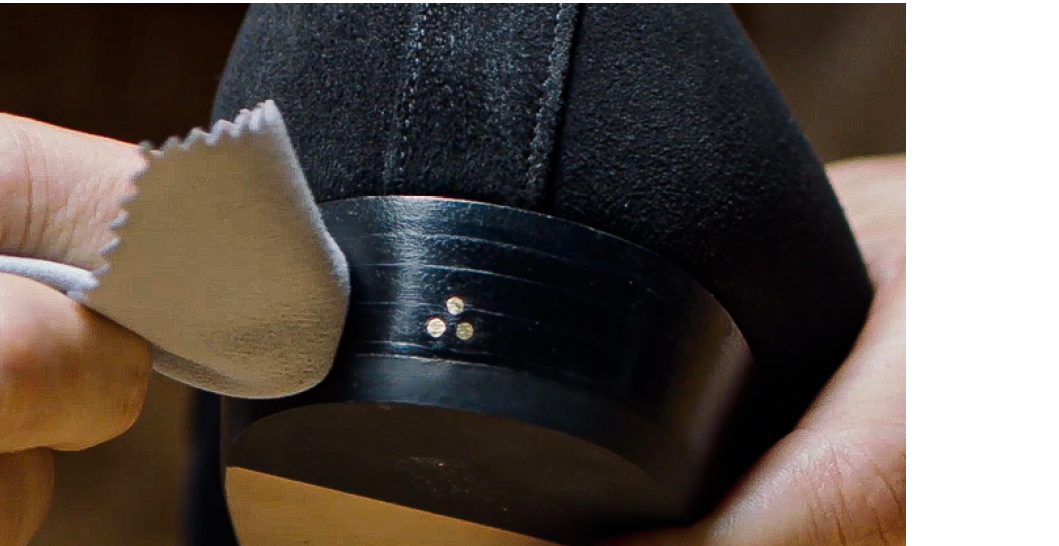 Each dot represents one of the three jewels of Baudoin & Lange.
Elegance.
Craftsmanship.
Comfort.
Even on the highly engineered rubber sole of the Stride, with its hand-drawn tread pattern and uniquely shock-absorbing honeycomb structure, we display the same markings, for those who know where to look. Welcome to our circle.